The Lionel Hampton Orchestra, Essen, Grugahalle, march 12, 1961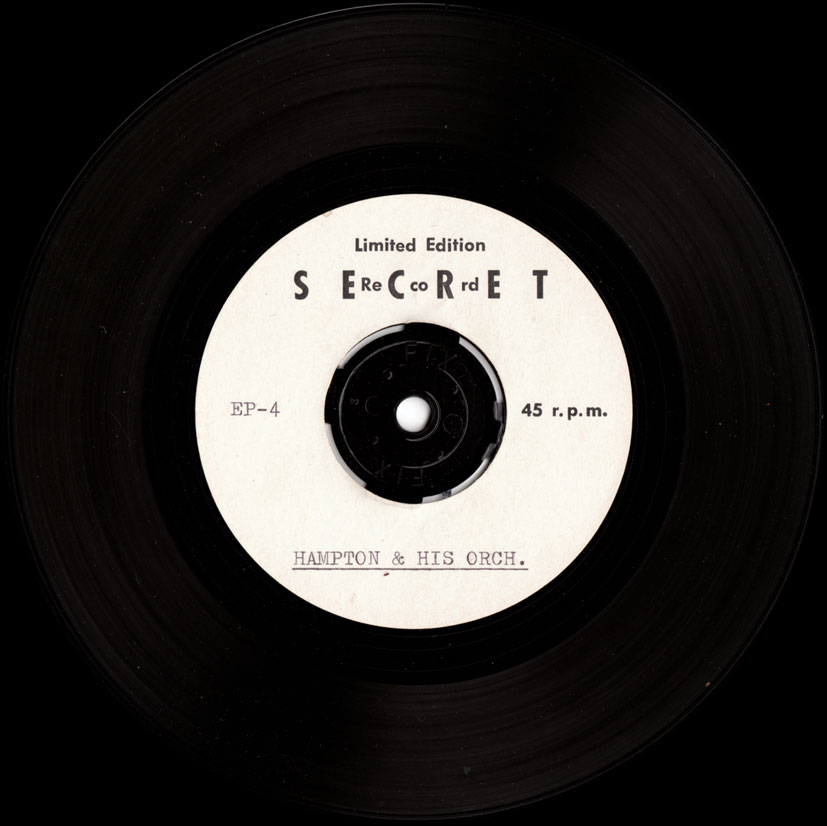 This privately made 45 rpm record contains the following tracks (click to listen):
a) Four In One (title according to the late Otto Flückiger)

Note: This tune – apparently not featured on any official Hampton release – was arranged (and written?) by tenor saxophonist John Neely.
b) Hava Nagila

c) Alexander's Ragtime Band (voc: Pinocchio James)

Personnel of Lionel Hampton's Orchestra for the 1961 european tour:
Lionel Hampton (vib, ldr), Dave Gonzales, Virgil Jones, Floyd Jones, Andrew Wood (tp); Vincente Prudente, Lester Robertson, Haleem Rasheed, George Jeffers (tb); Bobby Plater (fl, cl, as); Ed Phazant (cl, as): Andrew McGhee (ts); John Neely (ts, arr); Lonnie Shaw (bars); Roland Faulkner (g); Roland Hanna (p); Lawrence Burgan (b); Wayne Robinson (d), Pinocchio James (voc).